FALL 2022:
Chemistry Kahoot Night
Date: September 30th, 2022
Winter 2022:
Chemistry Undergraduate Research Orientation (URO)
Date: January 7th, 2022
Fall 2021:
Halloween Costume Contest
Date: October 31st, 2021
Winter 2021:

Chemistry Lab Tour / Career fair
Date: February 17th, 2021
Winter 2020: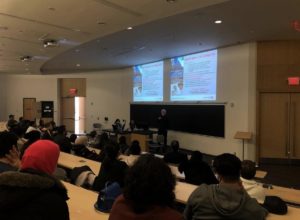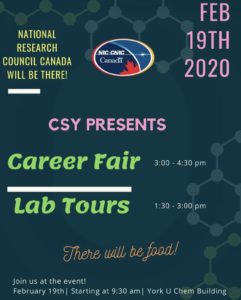 Chemistry Lab Tour / Career fair
Date: February 19th, 2020
Fall 2019
YorkFest Tabling
Date: September 25th, 2019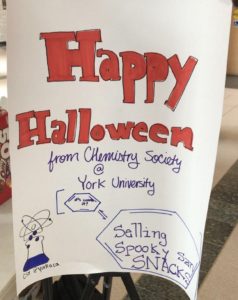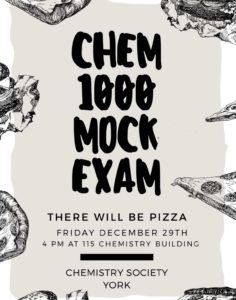 Halloween Tabling  
Date: October 29th, 2019
Mock Exam Chem 1000
Date: November 27th, 2019
Winter 2018
Chemistry Lab Tour
Date: 3rd January, 2018
Fall 2017
YorkFest tabling
Date: 27th September, 2017
Halloween Trick or Treat
Date: 25th October, 2017
Mock Exam Chem 1000
Date: 27th November, 2017
Winter 2017
CHEM1001 Mock Test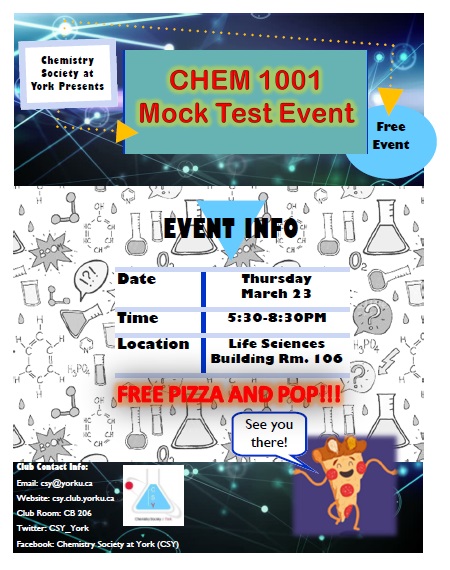 Date: Thursday March 23 2017
Location: LSB 106 5:30-8:30PM
Synopsis: 1h Test + Solutions & Free Pizza
CSY 2016-2017 Elections
Date: March 1 - March 25
Location: York University Keele Campus
Synopsis: We held elections for the following positions: president, vice-president, secretary, events chair, communications chair and senior senator.
Meet the Profs
Date: Thursday January 19 2017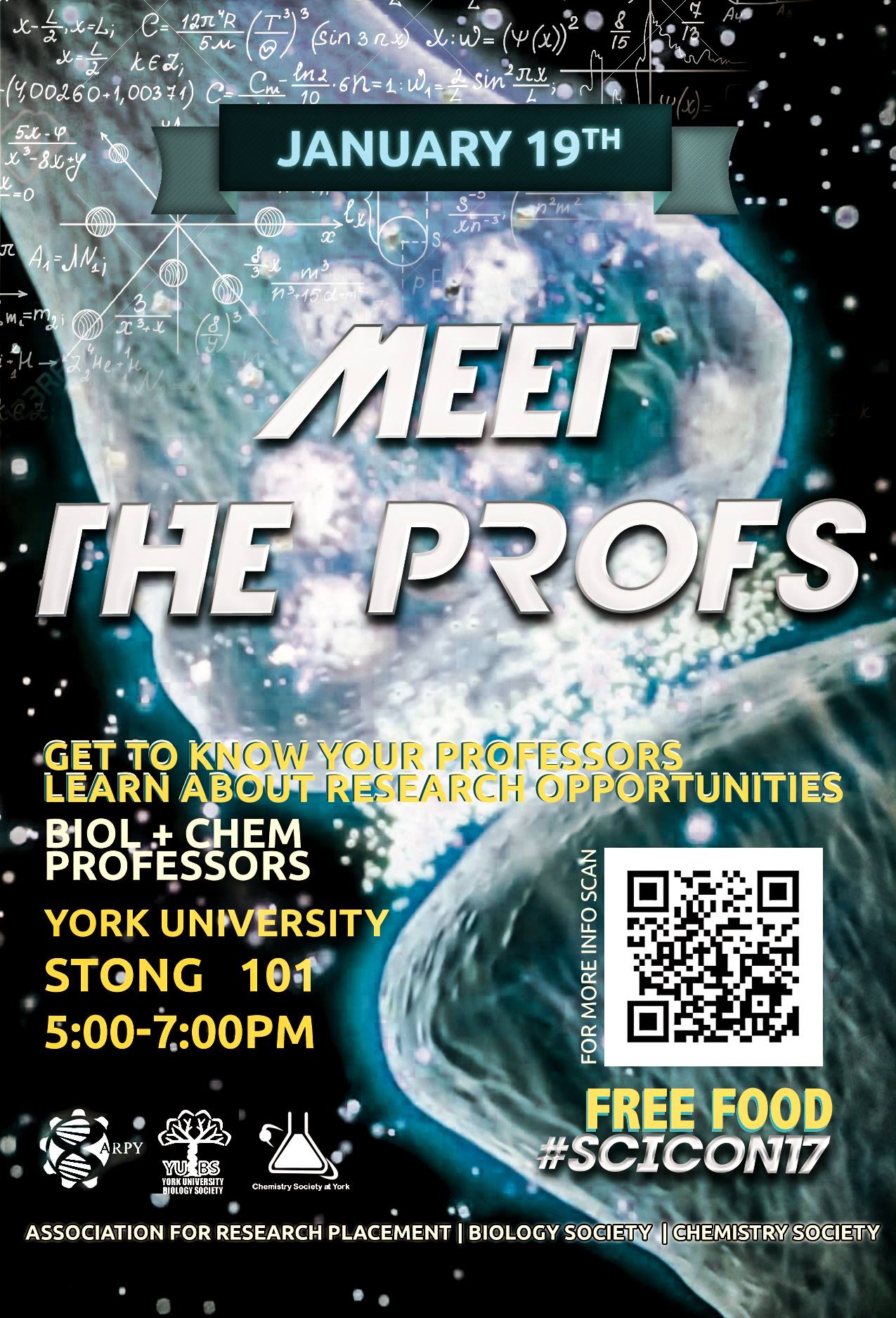 Location: Stong 101
Synopsis: The Biology, Chemistry and the Association for Research Placement at York clubs will be holding a joint event in which professors from biology, chemistry and biochemistry will be available to talk to students in a relaxed social environment. This is an opportunity for any science student who is interested in research (such as a research practicum or a thesis project) but has not yet found a professor or a specific field they would like to engage in. This event will be held in 101 Stong on Jan 19 from 5-8PM. Free pizza and pop will be available.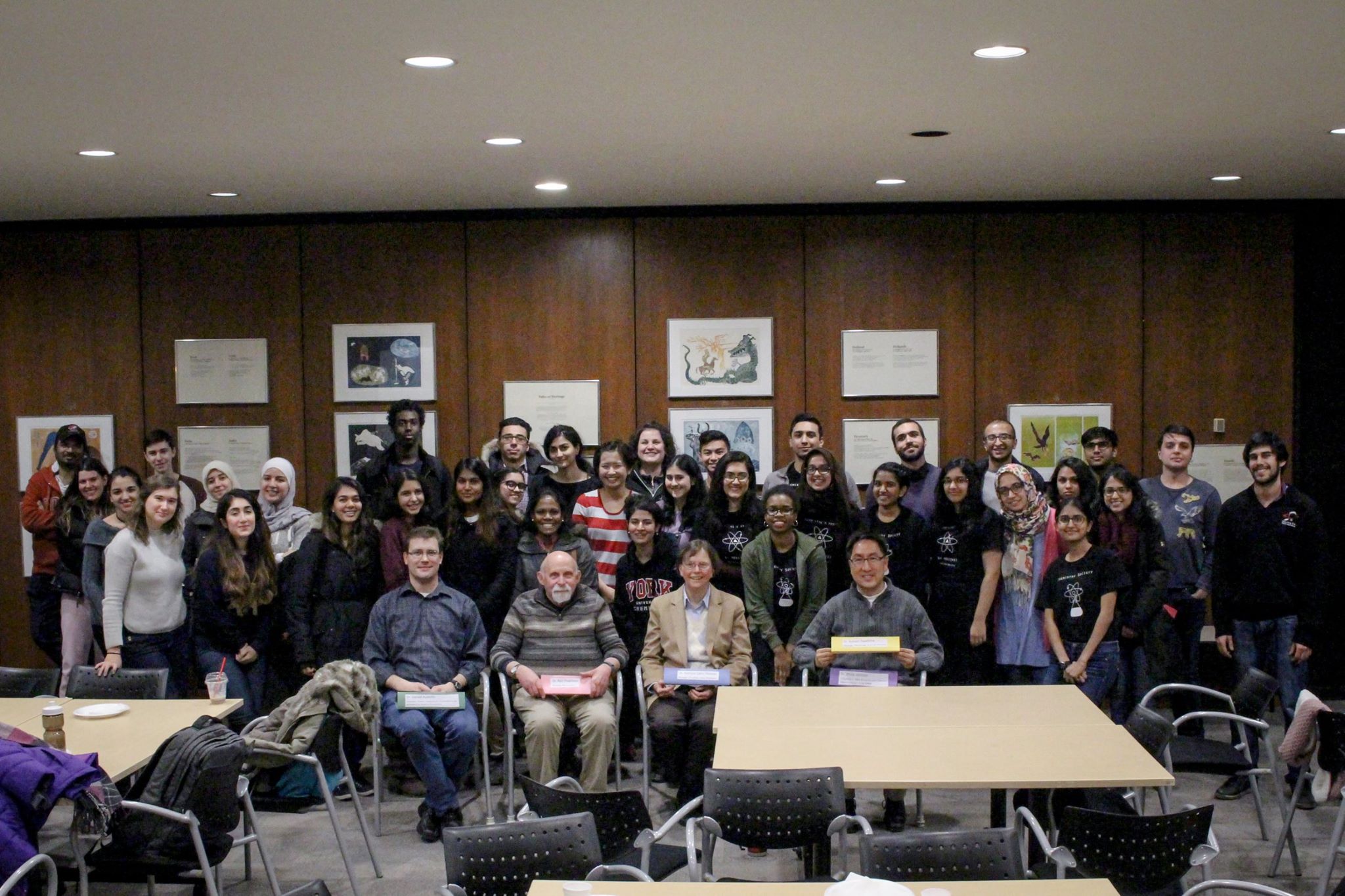 Fall 2016
CSY 2016-2017 Junior Senator Elections
Date: Applications were received from Sept 8-23 and Voting occurred between September 24-30. The results were announced via Facebook on September 31.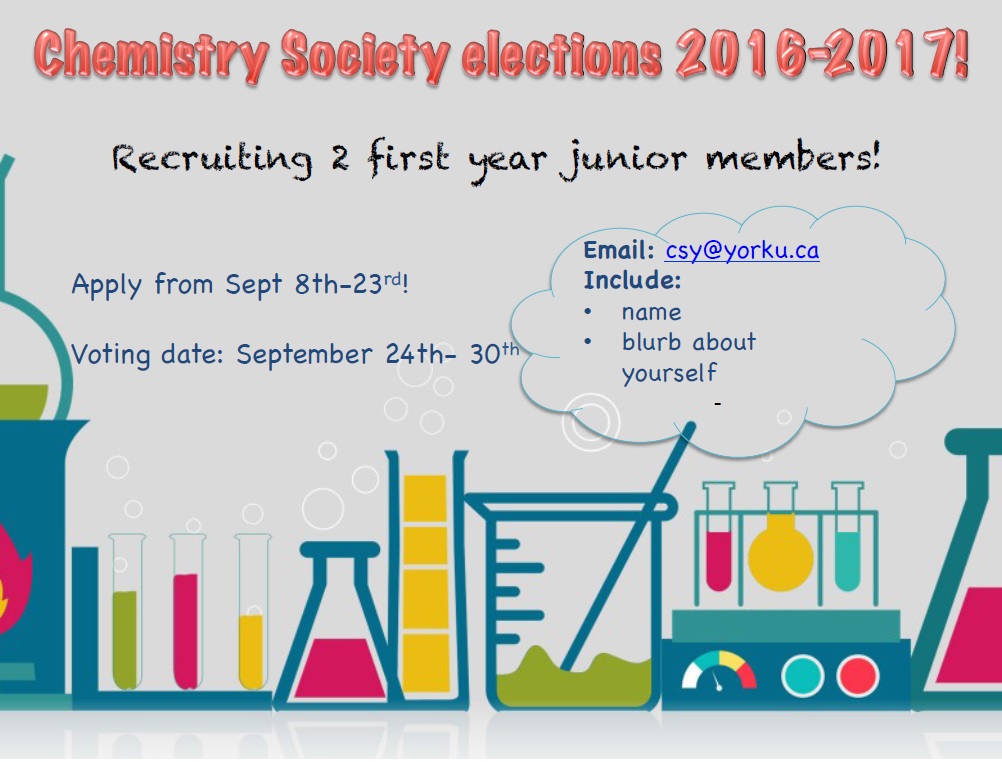 Location: Voting occurred online and paper ballots were available in our office
Synopsis: Every September we recruit 2-3 new first year members for our club.
YorkFest 2016
Date: Wednesday September 21
Location: Outside student center
Synopsis: Our club was one of many clubs which participated in the annual YorkFest!

Winter 2016

Date: Thursday February 25
Location: BC 203
Synopsis: Our club members and other York students watched LOTR the Two Towers, while enjoying pizza, pop and popcorn! The event was free for everyone!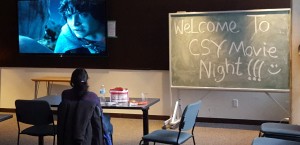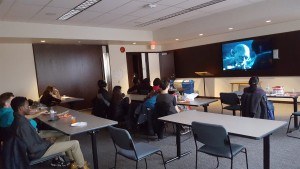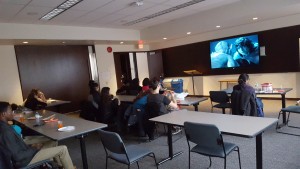 YFS'S FROST WEEK CLUBS FAIR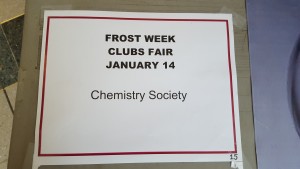 Date: Thursday January 14, 2016
Location: Vari Hall
Synopsis: We were one of the many clubs who participated in this event during Frost Week. Our executives had a chance to talk to and recruit many new members! We also held a raffle to give away one of our bookstore sweaters!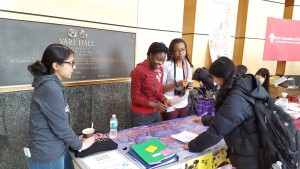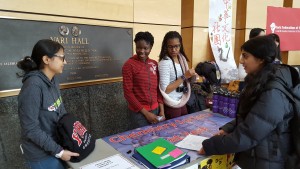 Fall 2015
UFT GRADUATE SEMINAR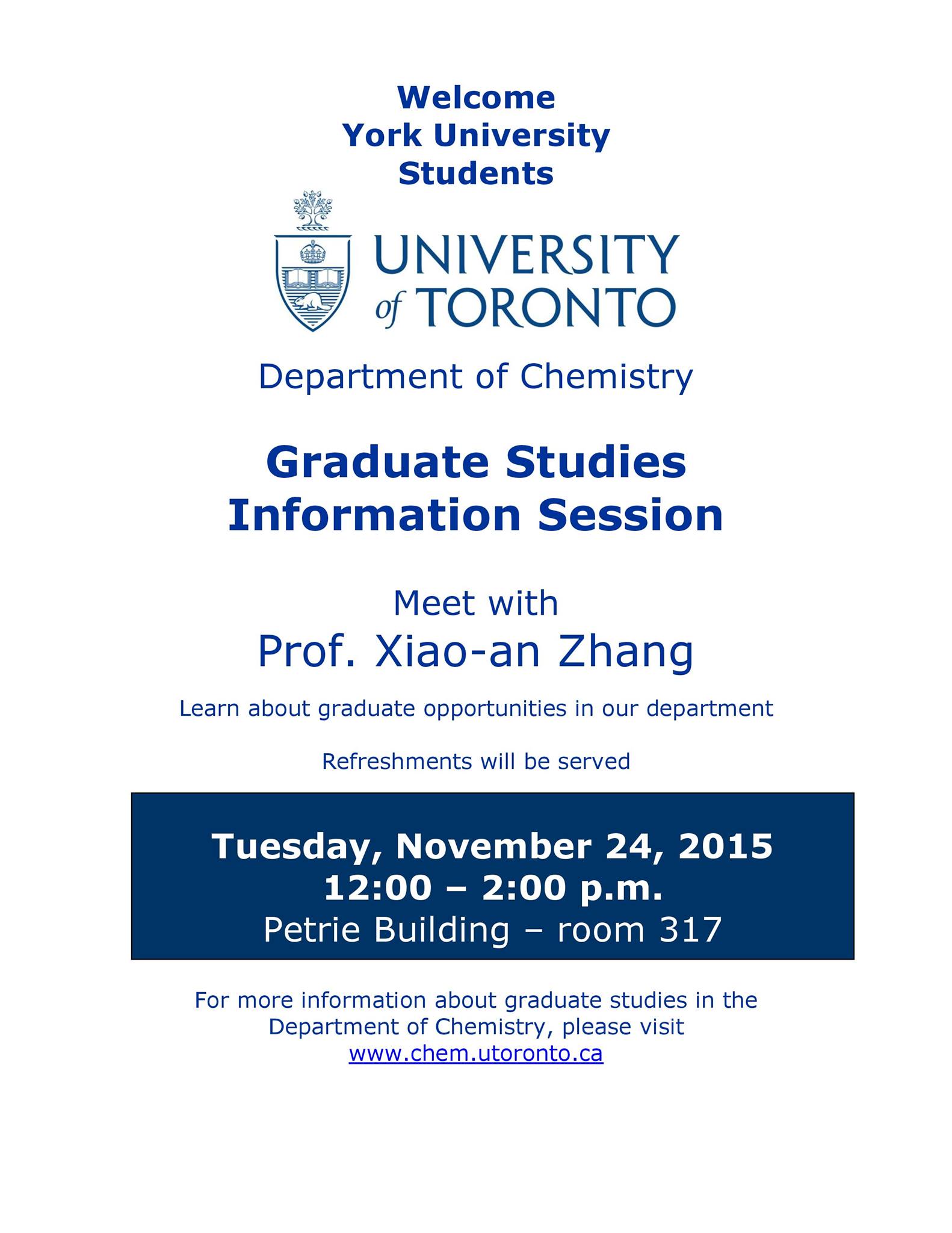 Date: Tuesday November 24, 2015 from 12-2PM
Location: Petrie Building Rm. 317
Synopsis: Dr. Xiao-an Zhang discussed the graduate chemistry program at UFT. More specifically, the details of the application process, what type of research you may be involved in and future job opportunities were mentioned. This event was geared towards anyone who is interested in pursing chemistry past the undergraduate level. Pizza and refreshments were also available!
Winter 2012
Meet the Profs
Date: February 26
Location: Chemistry Building